BPS Complete Dentures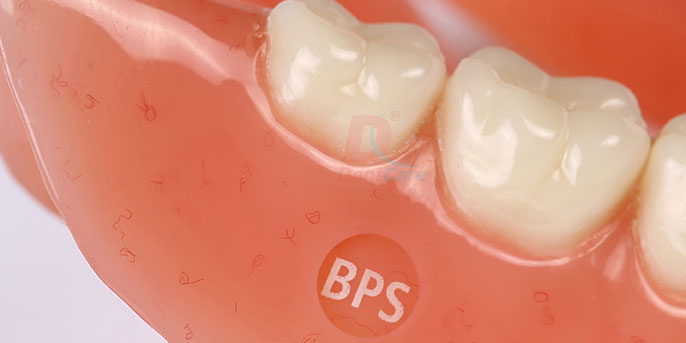 Many people who wear full or partial dentures are often dissatisfied because of the poor fit, unpleasant odours and inferior aesthetics of their dentures. A set of attractive, quality dentures, skillfully crafted to your mouth will make a positive impact on your lifestyle.
Not all dentures are fabricated using the same materials or techniques. The acrylic used for pink tissue portion of a denture will shrink when it is processed and can cause inaccuracies in the fit of the denture to your mouth. This shrinkage can cause sore spots and movement during eating and speaking.
Fortunately, a revolutionary system, SR Ivocap (Injection moulding), has been developed that completely compensates for the processing shrinkage of the denture base material. The injection technology used in the SR Ivocap system is considered the state-of- the-art in denture processing. The accuracy of this process results in a denture that will provide you with the best fit possible. You can eat, talk and smile with confidence with your SR Ivocap denture.
The materials that denture teeth are fabricated from are also important. Teeth used are made from high quality cross-linked and double cross-linked acrylics that resist excessive wear, stains, chips, and breakage. This quality material will maintain the natural shape of the teeth so that proper cutting and chewing of desired foods can be maintained. For those who demand the best quality and esthetics available, high quality teeth are the natural choice.
This is a total system of special materials, processing, techniques and clinical jaw measurements used to replicate your natural function as closely as possible.
BPS Brand Name Dentures are the result of years of research from Ivoclar Vivadent, a world class developer of superior and innovative dental products.