Implant Supported Dentures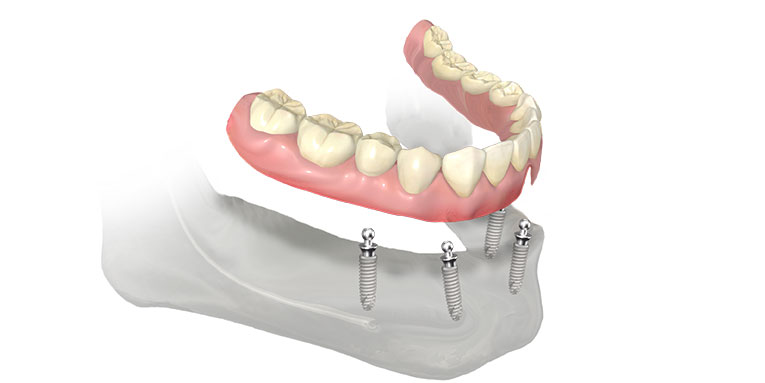 Implant supported dentures are now becoming commonplace. For the patient who has difficulty with a mobile lower denture and who would like to end that suffering, an implant supported denture is often the superior treatment choice.
The preferred method of tooth replacement is the dental implant. Dental implants are a substitute for tooth roots, and form a stable foundation for permanent replacement of teeth. Dental implants can also help preserve the bone by providing stimulation that was previously provided by the natural tooth root system. Dental implants are the closest possible replacement for natural teeth. Dental implants can be used to replace a lost tooth or many missing teeth. The cost of implants have become very affordable.
Any surgical or invasive procedure carries risks. Before proceeding, you should seek a second opinion from an appropriately qualified health practitioner.